Half-finished...


From left to right, 2xVCO + ringmod, 2xVCF, LFO+2xADSR, 2xAR, 4xVCA.
The modules temporarily mounted in an IKEA RAST shelf, a nicer one in oak wood has been crafted for the final assembly. When all modules are finished both rows will be filled.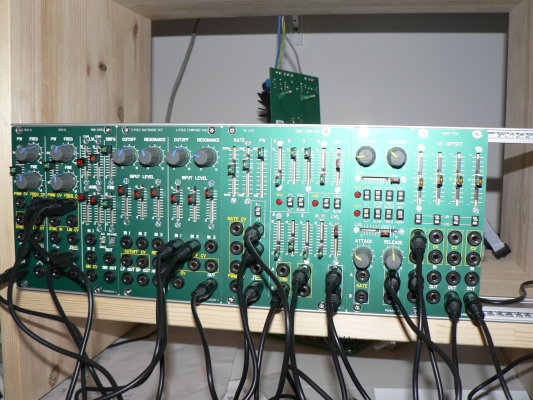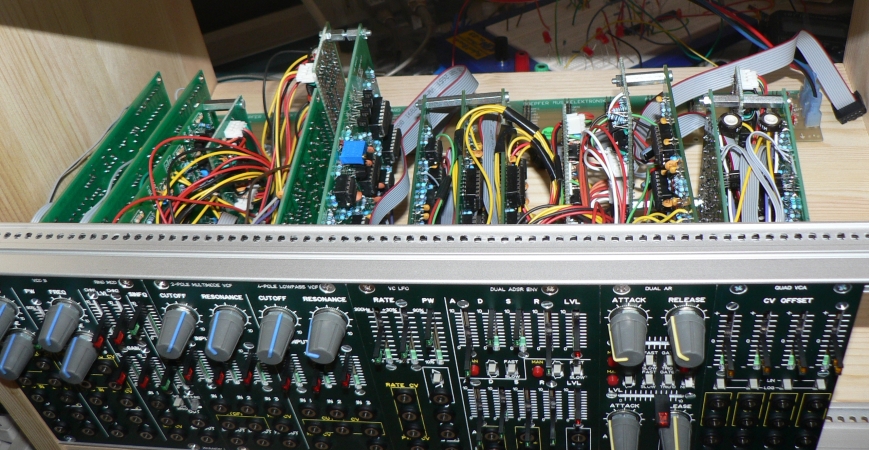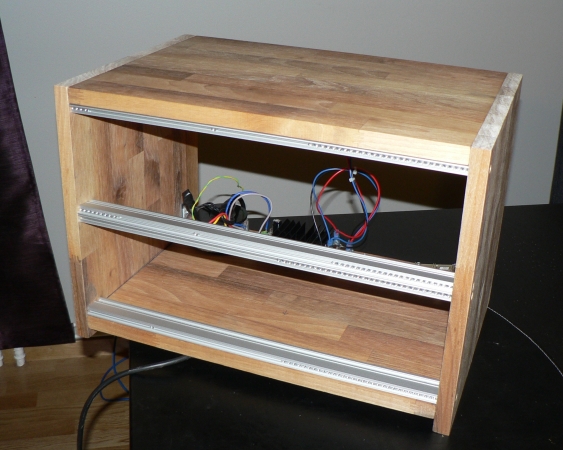 I have made an oak case for the final assembly, with internal PSU and doepfer power distribution rails.



Next: Finalized!