The making of the Roland Junior-106
Woodwork
Next task was to cut the wooden base to correct shape and add holes for the bender and keyboard mounts. No rocket science, just used a good power saw and some files for final adjustments.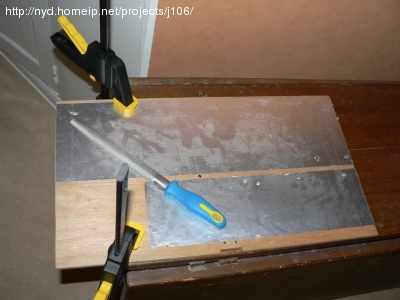 Base wood panel after cropping it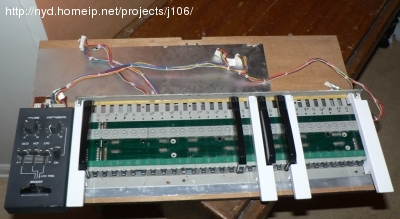 Measuring where to drill holes for mounting keyboard and bender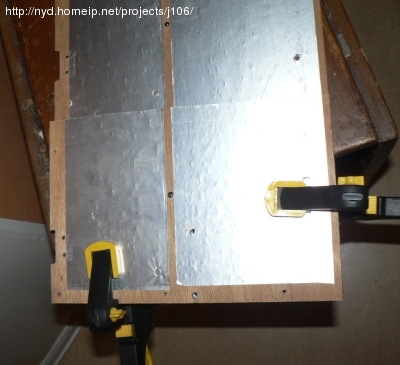 The cut-off bender wood base came in handy as a template for where
to drill the mounting holes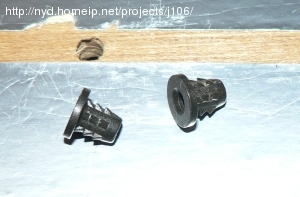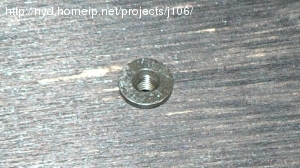 Roland was kind enough to use detachable steel threads for the
three bender mounting holes and for the upper row keyboard
mounts. Just unplugged the ones from the cut off parts and
fit them into newly drilled holes.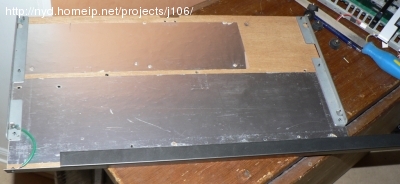 The font side cover plate needs to be cut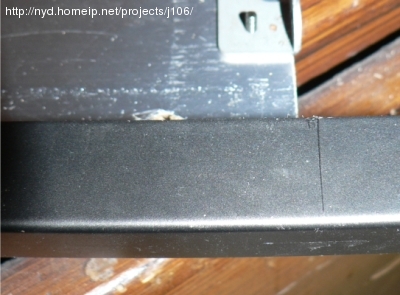 A bad angle in this shot, the cut should be in line with the
inner side if the metal angle seen in the background.

Most of the work on the wooden base is done



Next: Hacksaw II